Tuff Stuff -
Power Steering Pumps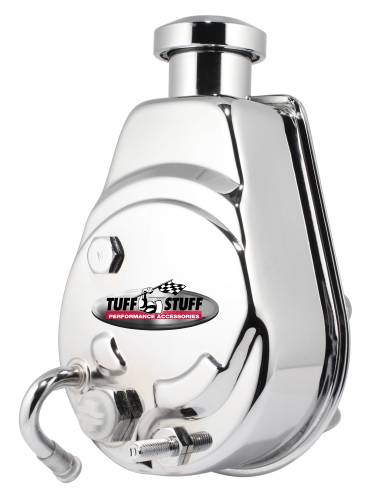 Tuff Stuff Saginaw style pumps feature all new components including reservoir and pump assembly. A billet style chrome cap, new dipstick and hardware are also included. Pumps are 1200 PSI rated to work with most gearbox systems, 850 PSI valve available for Mustang II rack and pinion available upon request. The Type II style pump is compact in size and ideal for tight installations. For use with factory or remote reservoir tank depending upon part number. Pumps are rated at 1200 PSI rating, 850 PSI valve available upon request. Perfect for street rods and custom vehicles with limited engine space. Type II pumps are available in chrome plated, polished aluminum, various powder coated colors and Factory Cast PLUS+ finishes. Click
here
to learn more about Tuff Stuff power steering pumps.
Select a Sub-Category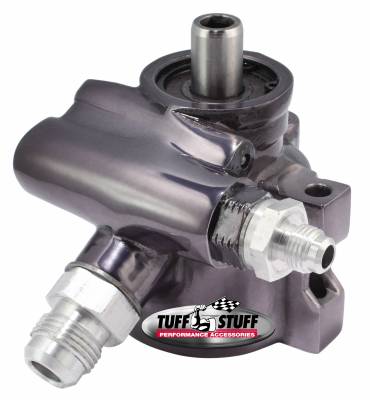 Type II power steering pumps are made from lightweight aluminum, are compact in size and are available with a variety of port configurations for easy installation. Whether you need the pressure...
More Details »
Tuff Stuff Saginaw style power steering pumps feature all new components including reservoir and pump assembly, a billet style chrome cap and a new dipstick. Pumps are rated at 1200 PSI @3 GPM to...
More Details »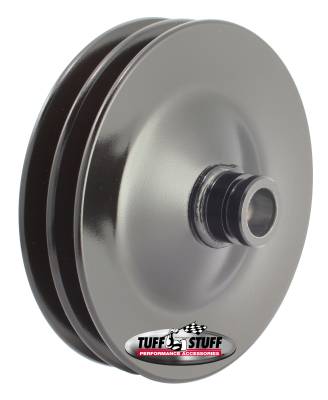 From pump fittings and pressure valves to mounting kits and pulleys, Tuff Stuff has a complete line of power steering pump accessories.