Tuff Stuff -
Chevy Big Block - Short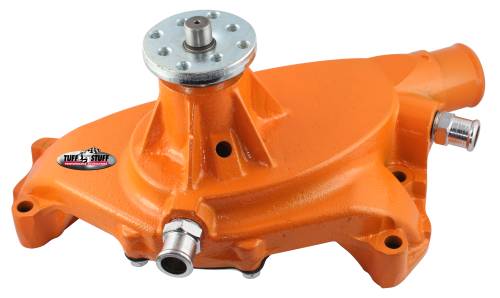 Tuff Stuff water pumps are hand made from premium quality new components - not remanufactured - and are quality built in Cleveland, Ohio. They feature precision-made ball/roller bearings and a spin-balanced fan hub to sustain higher RPM's. Available in chrome plated, polished aluminum, stealth black, powder coated colors and Factory Cast PLUS+ finishes. Many pumps are available with the SuperCool option that includes a custom water pump impeller that flows 30% more coolant to reduce water temperature by up to 20 degrees.
Browse Chevy Big Block - Short
Products
---
More About
Chevy Big Block - Short
Part numbers ending in REV are for serpentine belt systems only!