Tuff Stuff -
Alternators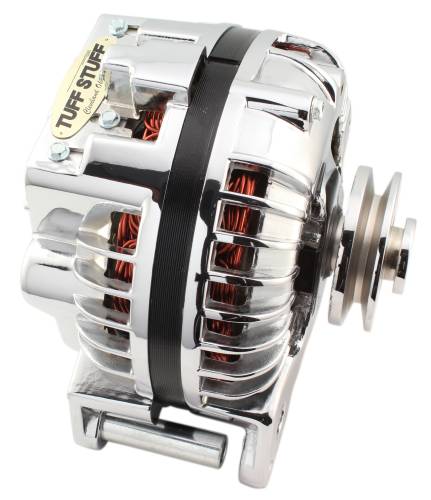 Tuff Stuff alternators are available in a wide range of finishes including chrome plated, polished aluminum, black chrome, stealth black and Factory Cast PLUS+. Alternators are available in 1-wire or OEM plug-in style up to 130 amps, depending upon part number. All Tuff Stuff alternators are built in USA and carry a 1-year limited warranty.
Select a Sub-Category
---
More About
Alternators
Be sure to use our Year/Make/Model Product Locator on the home page to find the exact part numbers needed for your specific vehicle.